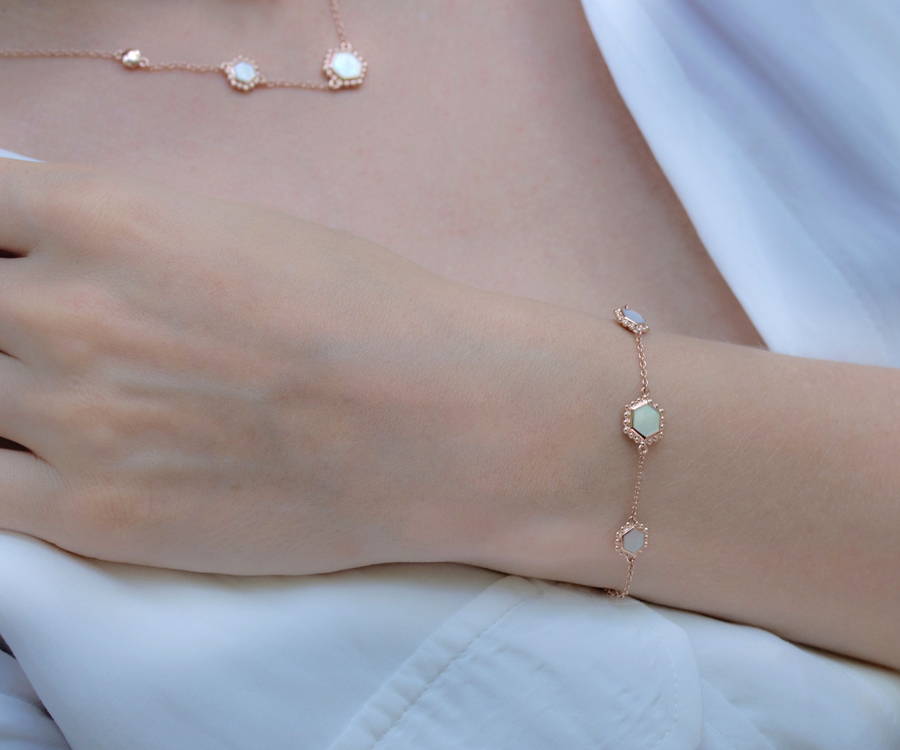 A showcase of irresistably covetable jewellery geometry with slick flat gemstone cuts in hexagonal shapes decorated with ornate surrounds.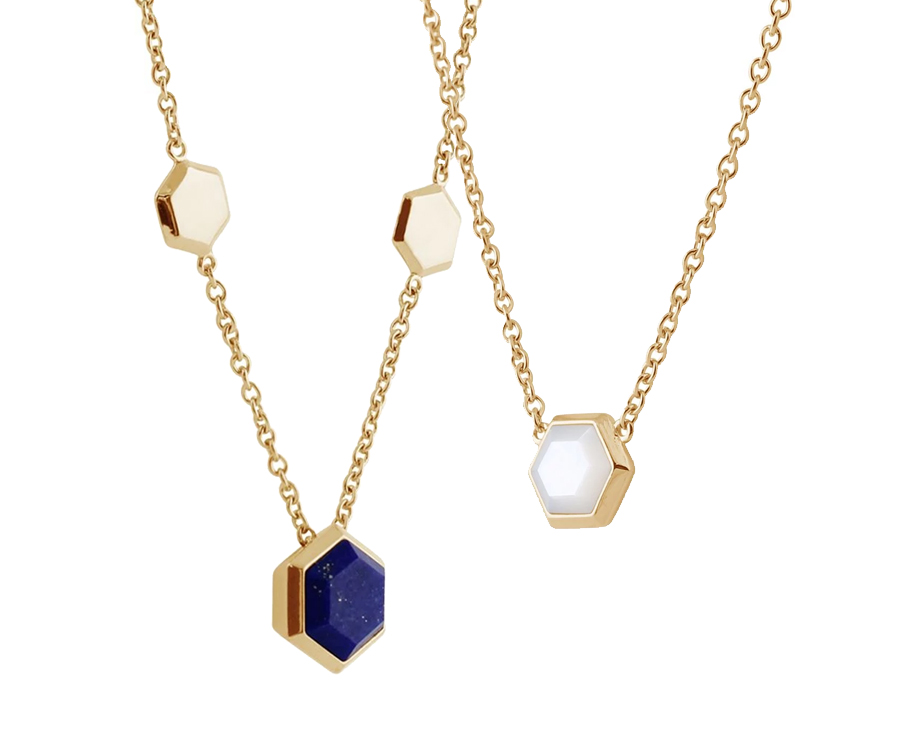 Chunky geometric prism cuts of glossy turquoise, mother of pearl, lapis lazuli and more are married in sharp, modern gold plated settings.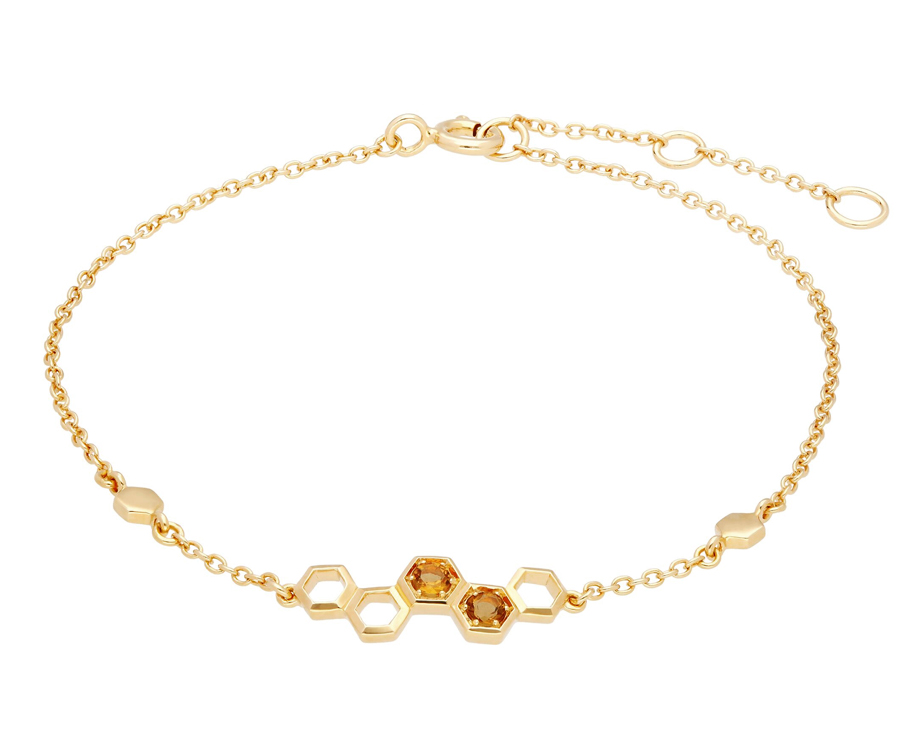 Bee Brave - Bee Loved - Bee You. Discover honeyed yellow gold and sweet sterling silver jewellery designs inspired by the tessellated shapes of nature.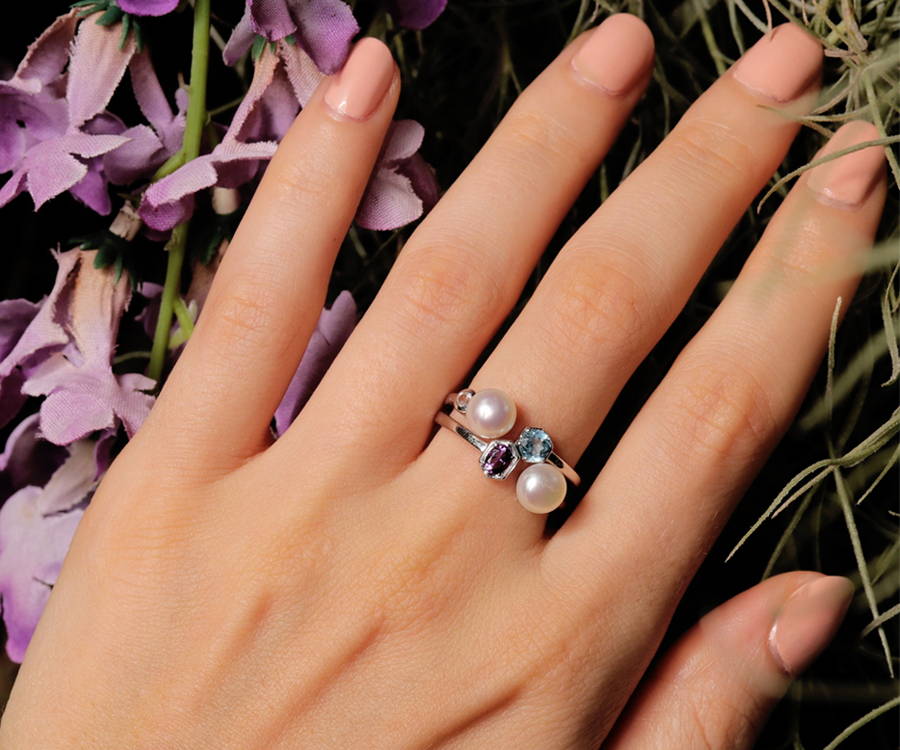 Cosmopolitan and unexpected all at once, pairing the tradition inherent in pearls with on-trend designs and gemstone brights.
Beautifully faceted checkerboard cut gems in a range of pink amethyst, mint quartz and more delectable candy colours.