As time passes there are some things that just never really seem to go out of fashion. Whether it's that little black dress you've always adored or the perfect pair of heels giving you that walk of confidence. Some things prove time and time again that they really are everlasting but nothing says classic quite like that perfect piece of jewellery.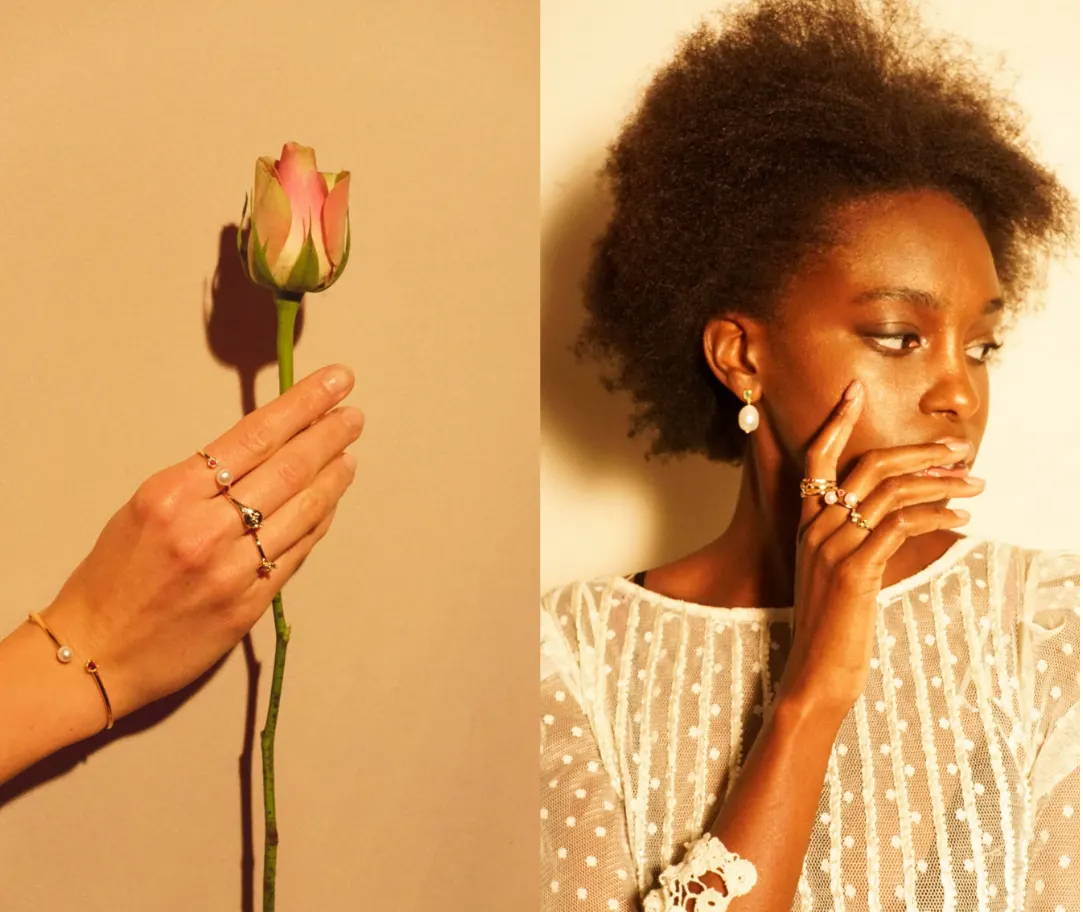 Classic treasures have always proved their strength and are often passed down through loved ones as heirlooms because of their sentimental value. With many special designs made to withstand the test of time, gold is often a popular choice as it holds its weight. The best kind of jewellery is the kind that is everlasting and tells a story through time as it passes on through generations. Classic design is often misunderstood as something that follows the rules of a more traditional aesthetic, however, this doesn't always have to be conventional.
One thing we all know is that trends are forever changing but also that we dare to be different, even when it comes to tradition. Everyone has a personal style, whether it be a signature colour or a unique edge. There are many ways to liven up an understated look. Check out these Modern Classics you will want to wear forever.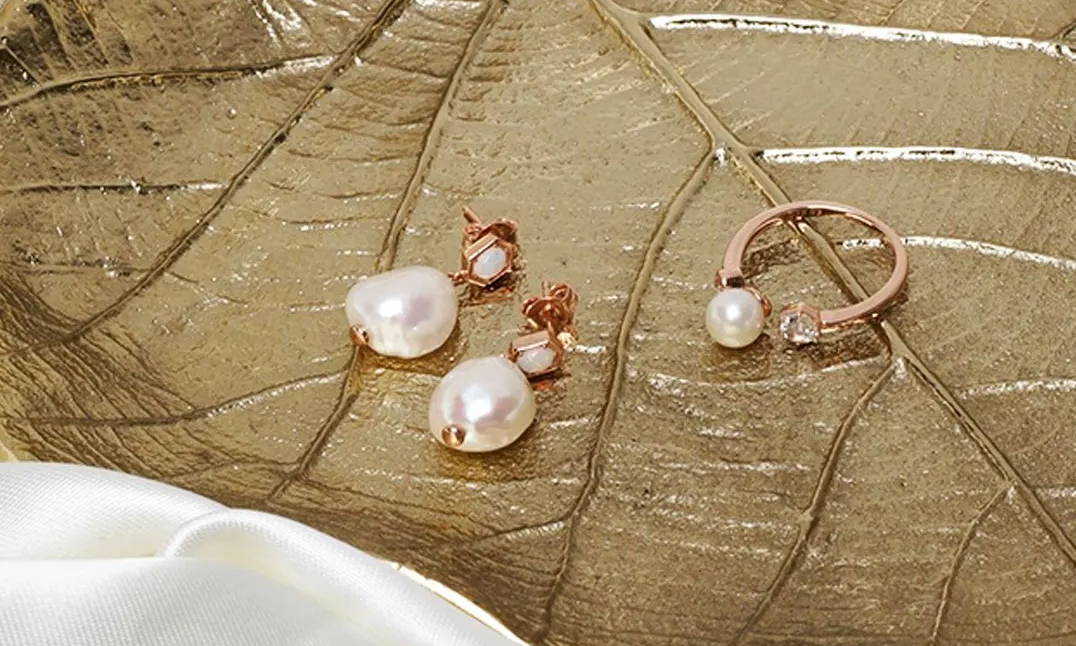 When we think of a classic one jewel really does stand out. Pearls are a true natural beauty with their shimmering appearance that stands out amongst the rest. Found at the bottom of the ocean, they really are one of the world's most mesmerising mysteries. The list of remarkable women today and throughout history who are known to adore them is never ending. Coco Channel was known for her signature pearls famously saying "A woman needs ropes and ropes of pearls" and we cannot agree more. And, let's not forget Audrey Hepburn's famous statement piece in Breakfast at Tiffany's. They are as iconic in style as they are unique in their formation.
Pearls are well known for their classic and traditional appearance but in a world where you could be anything, be your unique self. What if we could shake up a classic with a contemporary twist to add that personal touch?
We have the perfect collection that brings pearls into the now. The Modern Pearl collection brings pearls together with combinations of gemstones, unusual metals and unique organic shape baroque pearls offering a variety to personalise your look. Whether pairing a pearl with your birthstone or going out there with a daring mismatched pair of earrings, find the perfect modern heirlooms for you.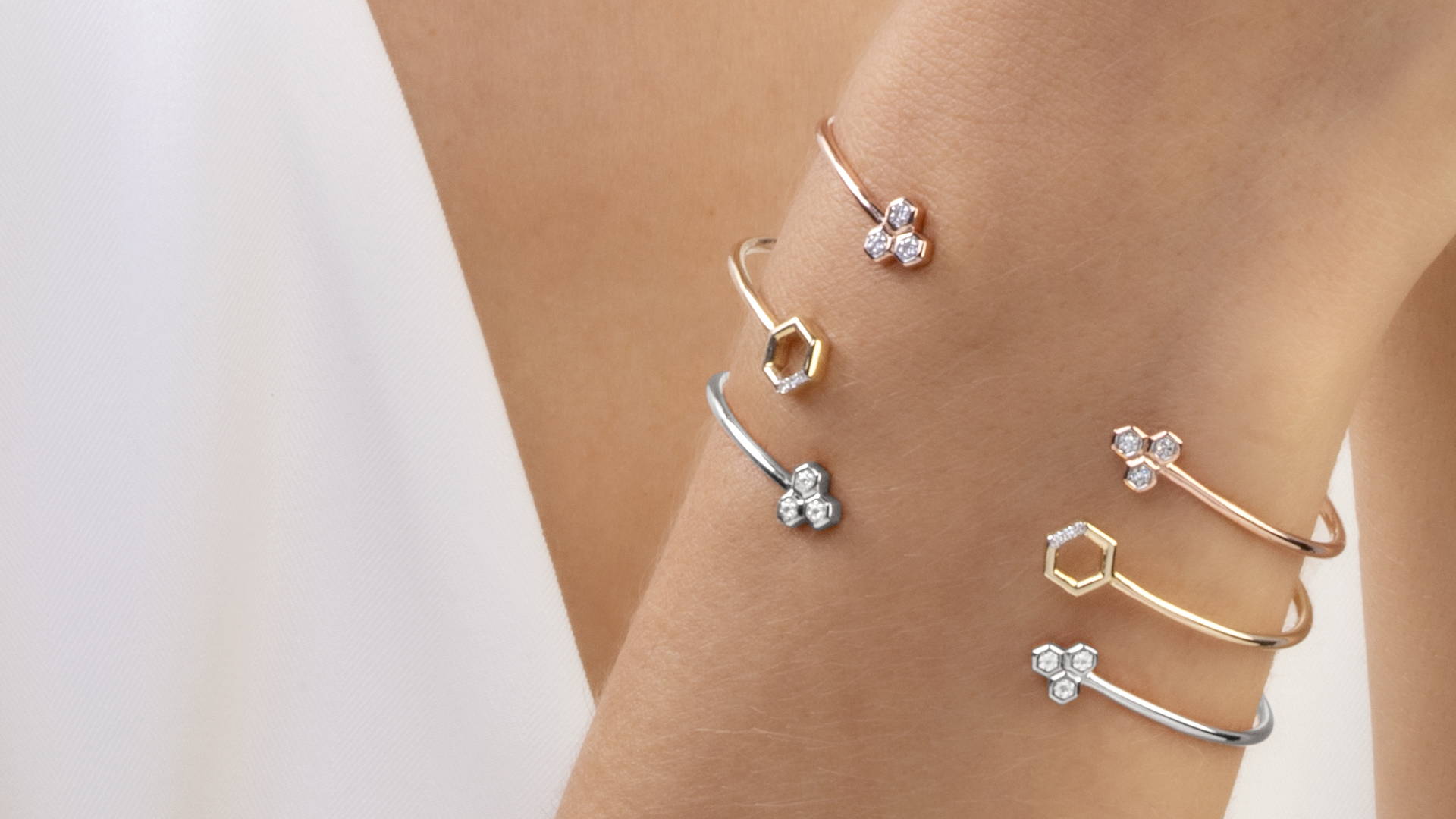 THE NEW WAY TO WEAR DIAMONDS
As Marilyn Monroe famously sang ... 'Diamonds are a Girl's Best Friend, and we are fast becoming BFFs. Diamonds are known for beauty, rarity and unrivaled strength. It can often be seen in very simple designs as well as more bold pieces that really catch the eye. Once the reserve of wedding and engagement rings, these gems are making their way into the everyday.
Gold designs dusted with diamonds and set pavé are transforming diamonds into more affordable and versatile styles for every woman. New ways to wear are trending right now, bringing a little lux to each moment. Layering up a classic? We are absolutely here for it. Choker necklaces were popular in the 1920's and 1940's and made a powerful comeback in the 1990's. Combining diamond chokers with longer strands is a fun way to add variety to your style with a combination of contrasting lengths, shapes and colours.
Another modern classic we love is the bangle. Bangles originate from India and have a structured design allowing you to build up the arm. From torque to cuffs, styled elegantly minimalist or uncompromisingly maximalist these bangles suit all occasions. Our Gold Diamond Pavé Bangles have just the right amount of give and are ended with stunning diamond hexagons adding a unique twist to a much loved classic.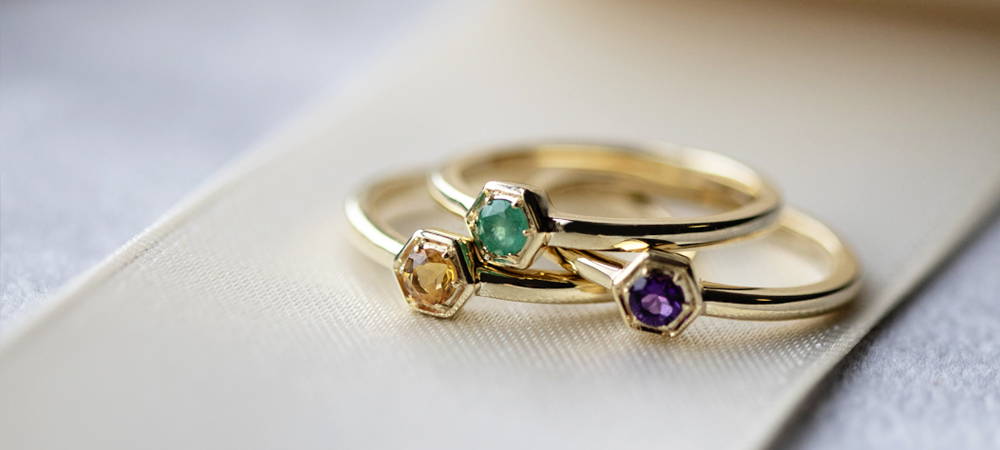 Whoever said less is more? Stacking rings are the trend with no end. Building a conversation-starting combination of rings has become an Instagram-worthy art form. Mix textures, shapes and colours to stand out from the crowd. These 9ct gold stack rings are interlocking perfection and a great way to add in bold colours and unique designs to your everyday style. What a way to stand out.
There's no denying, marrying the quality of precious metals and real gemstones with trend-led designs has created a new wave of modern heirlooms and contemporary classics. Rewrite your history with gemstone jewellery that speaks to you throughout your years.
---