Women of February - Amethyst Birthstone
The month of romance is upon us! Even though February is only the second month of the year, it's full of celebrations such as Chinese New Year, Valentine's Day, and Mardi Gras/Pancake day. For some people February is also their birth month. February babies are super special and not only because they are born in the shortest month of the year. People born in February are ambitious, are usually very athletic and are born with star power. Just look at Jennifer Aniston, Shakira and Emma Roberts who all celebrate their birthday during February
---
February Birthstone: Amethyst
Amethyst is the official birthstone of February. This purple gemstones comes in a range of stunning shades from pale lilac to deep plum and are found in many different sizes. Amethyst gemstones are very common and are mined in a lot of countries, however, amethyst gemstones that originate from different countries have varying properties. Amethysts that are mined in Brazil have a slight red hue, whereas Canadian amethysts are more of a light violet shade.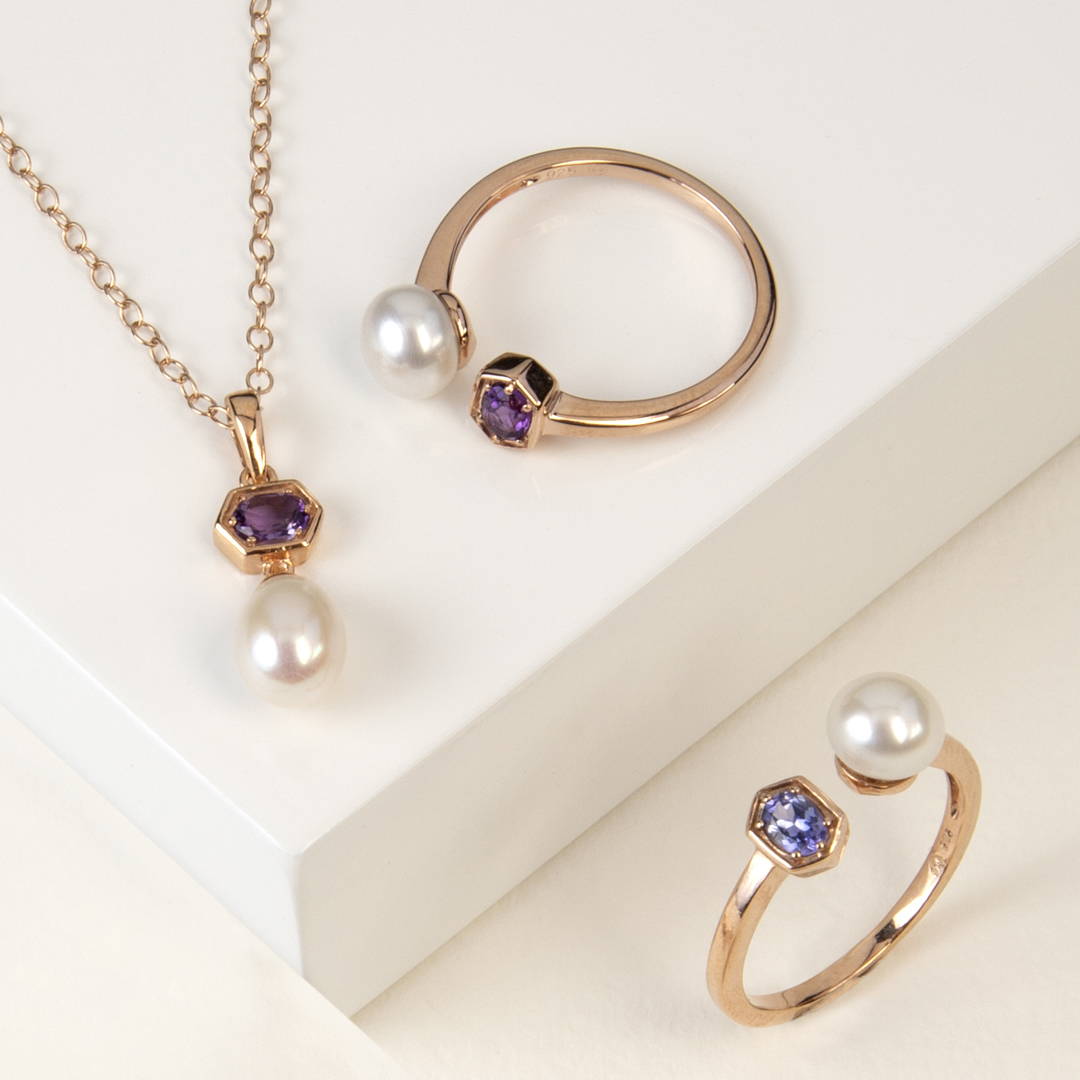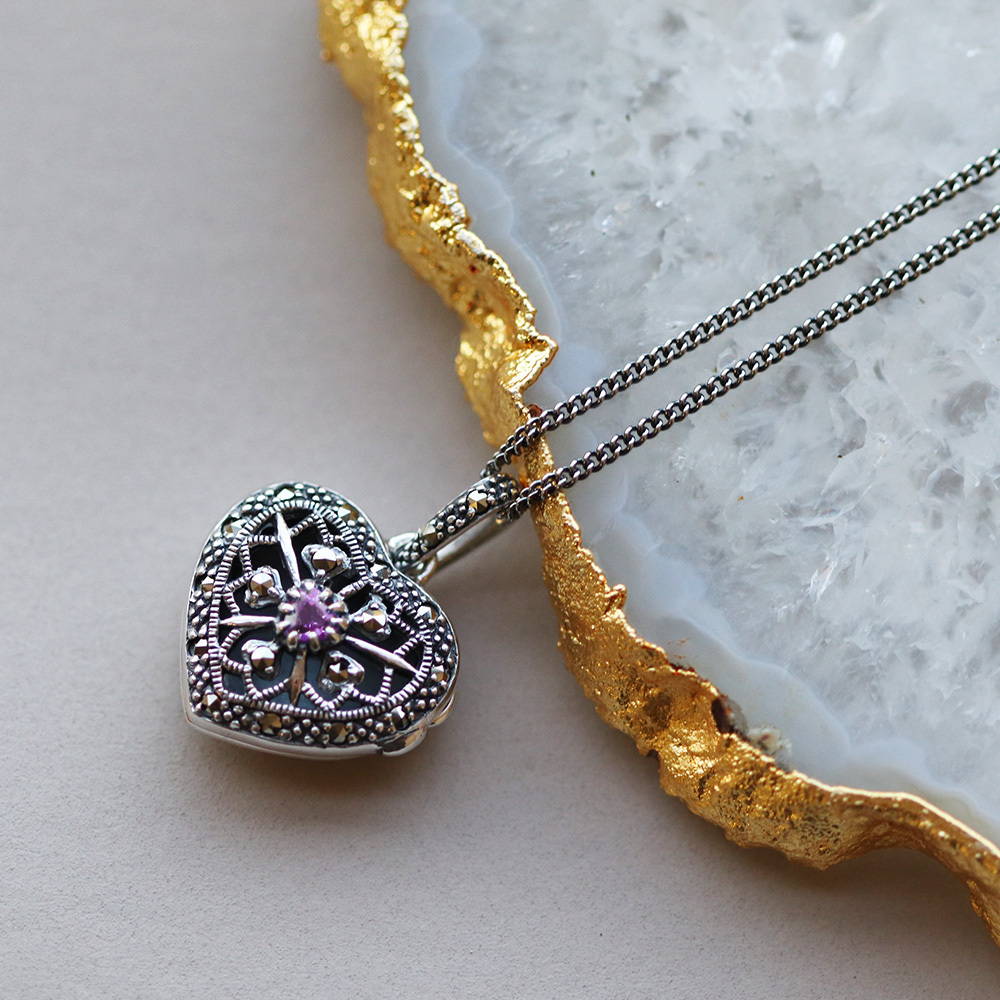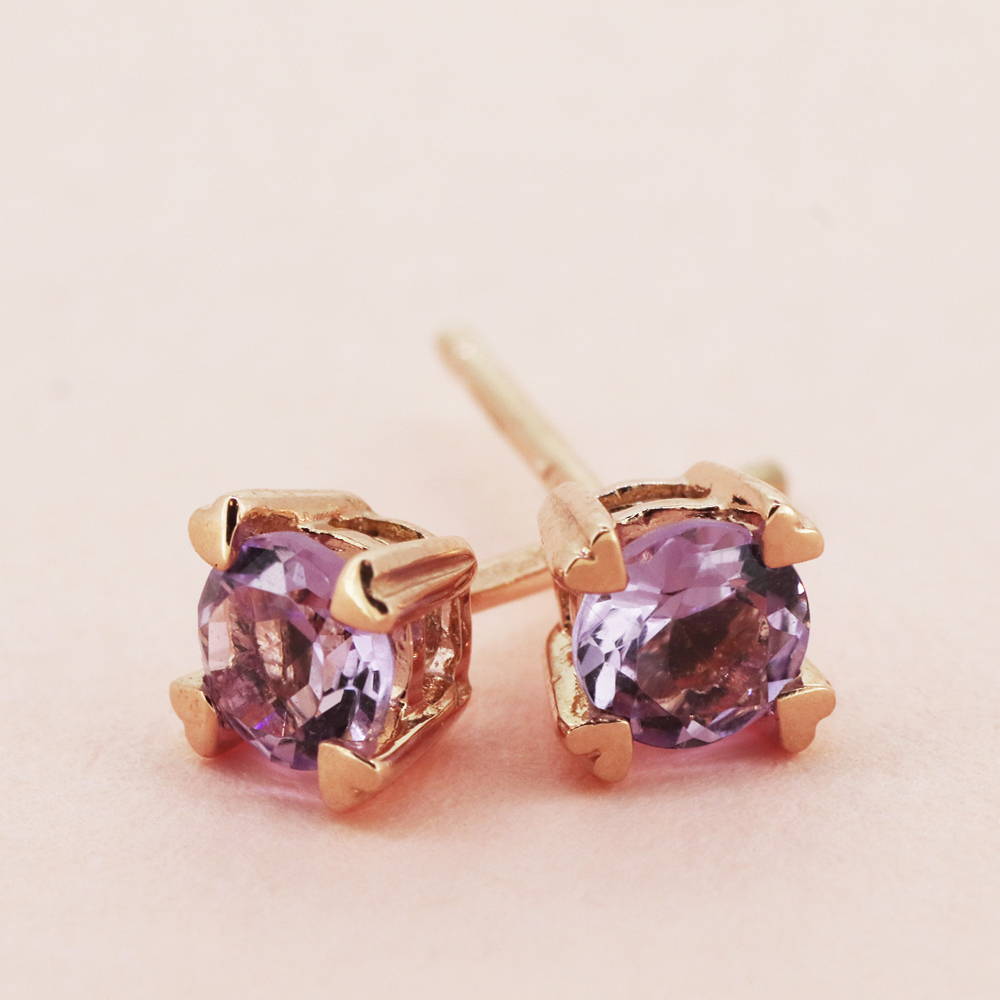 The history behind Amethyst
The History Behind Amethyst
According to Greek mythology, Amethyst gemstones were worn to cure drunkenness. In fact the meaning of name Amethyst originated from the combination of two Greek words which translate as 'not drunk'. Today many people still believe Amethyst can help cure certain illnesses and promote good energies.
---
Spiritual Properties of Amethyst
For thousands of years Amethyst has been known as the calming stone which helps with tranquillity and focus. It has been said that wearing Amethyst can help keep stress levels low. This stone has also been used in jewellery as it symbolises serenity and love.
---
Amethyst's Healing properties
Amethyst was popular in ancient Greek civilizations as a cure for drunkenness but it was also used for other things. Many people believed the purple hues of amethyst resembles blood so it was associated with helping to heal bruises and other types of diseases and skin problems.
---
Amethyst jewellery
Do you know a special February person and want to treat them? We have a range of amethyst earrings, necklaces, bracelets, and rings in a range of different style to suit all tastes. We also have a range of star sign jewellery. Treat a special Aquarius or Pisces baby to some star sign Jewellery from Gemondo. Amethyst isn't only for the February babies though. A pair of great amethyst earrings or a amethyst necklace will make a great purchase for yourself! Amethyst is also a present given on sixth wedding anniversary.
---